Liberation of the Netherlands - Online Commemoration Concert, Ottawa, Canada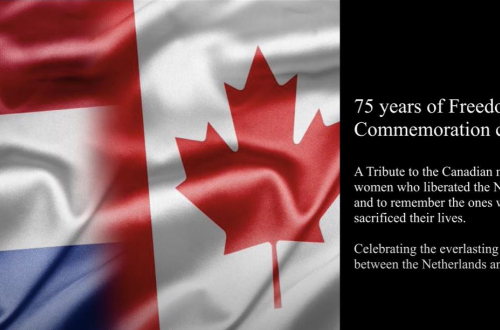 Due to the current Coronavirus pandemic, many events to celebrate the 75th Anniversary of the Liberation unfortunately had to be cancelled.

This youtube link features 4 professional musicians from Ottawa, Canada who have voluntarily put together a commemoration concert: https://youtu.be/6If11cs-f7Q

Ottawa based pianist Frederic Lacroix, organist and pianist Matthew Larkin, singer and sound/video editor Danielle Gilles and mezzo-soprano Pauline van der Roest have put together a program featuring Dutch and Canadian composers within a program of wartime songs, spiritual music, classical vocal and instrumental music.

The concert pays tribute to the Canadian men and women who helped liberate the Netherlands as well as remember the ones who sacrificed their lives. It's a celebration of the everlasting bond between Canada and the Netherlands.

The program includes: 'Vera Lynn medley', 'Hallelujah' from Leonard Cohen, 'Amazing Grace', 'Danny Boy', 'Daar komen de Canadezen'' (there come the Canadians) and Lead Kindly light' by Henriëtte Bosmans, 'Als op het Leidseplein', 'Erbarm dich, mein Gott' from Jan Pieterszoon Sweelinck, 'Rondo' by Christian Friedrich Ruppe and two recited poems: 'The men of Maple Leaf' by John Piëst and 'In Flanders Fields' by John McCrae.
Program
- short introduction of concert by Pauline van der Roest
- Amazing Grace (Hymn based on poem by John Newton)
Matthew Larkin - Pauline van der Roest
- Lead Kindly Light (Henriëtte Bosmans)
Pauline van der Roest/Frederic Lacroix
- Poem: In Flanders Fields (John McCrae)
Daniel Gillis
- 'Erbarm dich, mein Gott' (Jan Pieterszoon Sweelinck)
Matthew Larkin
- Hallelujah (Leonard Cohen)
Pauline van der Roest /Matthew Larkin
- Danny Boy (Frederic Weatherly)
Daniel Gillis/Matthew Larkin
- Als op het Leidseplein de lichtjes weer eens branden gaan (Cor Steyn)
Pauline van der Roest/Frederic Lacroix
- Poem: 'The men of Maple leaf' (John Piëst)
Daniel Gillis
- Daar komen de Canadezen (Henriëtte Bosmans)
Pauline van der Roest/Frederic Lacroix
- 'Rondo' (Christian Friedrich Ruppe)
Frederic Lacroix
- Vera Lynn Medley: We'll meet again, Now is the hour, From the time you say goodbye, White Cliffs of Dover.
(Arrangement by Willy Hautvast)
Pauline van der Roest/Frederic Lacroix)
Biographies
Matthew Larkin (organist/pianist)
A native of Kingston, Ontario, Matthew Larkin has been at the forefront of liturgical music-making for over thirty years, and is a well-established composer and concert artist, both as recitalist and conductor. In Ottawa, he has served as Director of Music at St. Matthew's Church (1995-2002) and at Christ Church Cathedral (2003-17), Music Director of the Ottawa Choral Society (2005-12), and on adjunct staff at both Carleton and Ottawa universities.

A Fellow of the Royal Canadian College of Organists, he has performed in North America, Europe and China, and has appeared with several of Canada's orchestras, including the National Arts Centre Orchestra, the Toronto Symphony, and the Victoria Symphony. In 2012 he received the Queen's Diamond Jubilee Medal, and in 2017 he received a doctorate in sacred theology (DST) from Thorneloe University at Laurentian.

Frederic Lacroix (pianist)
Frédéric Lacroix has performed in Canada, the United States, Europe, and Asia as soloist, chamber musician, and collaborative pianist. Frédéric has devoted part of his time to the study and performance of music on period keyboard instruments, for which he was recognized as the Westfield Center Performing Scholar for the 2008-09. Sought after as a chamber musician, Frédéric has played with some of the most distinguished musicians from Canada and abroad.

Frédéric is also active as a composer, having composed for the Ottawa Chamber Music Festival, the Society of American Music, the Canadian University Music Society, the 'Choeur Classique de l'Outaouais', the 'Ottawa Recitalists' (voice and piano team with tenor Denis Boudreault), and other noted Canadian musicians. He currently teaches piano and composition at the University of Ottawa and works regularly with the National Arts Center.

Daniel Gillis (tenor)
Musician, photographer, videographer, web designer and entrepreneur, Daniel is the technical force behind Classical JukeBox. He has the expertise to record, engineer and mix the audio and video for the instrumental and vocal recordings on this site, as well as all the work behind creating numerous virtual choirs. Daniel started his singing career as a boy in St Peter's Boys' Choir in Brockville, Ontario, under the direction of Michael Deasey. Daniel brings range and clarity to his performances as both a classical and jazz vocalist. Able to move fluidly between tenor and countertenor ranges, Daniel has sung professionally throughout Canada. Daniel has performed regularly with Musica Divina and '17 Voyces', and is currently a member and occasional soloist with the Ottawa Bach Choir. He has also performed as a soloist with Caelis, the Cantata Singers, Aurora Chorealis, the Kanata Choral Society, Notre Dame Basilica, St Mattew's, Christ Church Cathedral, the International Lute Festival, and the Carleton University Choir, among many others. He also had the honour of directing and conducting the Yellowknife Chamber Choir. Daniel has been a featured soloist in such works as St John's Passion, Handel's Messiah, Israel in Egypt, Monteverdi's Christmas Vespers and Mozart's Vesperae Solennes. He has also appeared as a tenor lead in many musical theatre productions with the Savoy Society, Orpheus, and Ptarmigan Ptheatrics, among others. Daniel has contributed to 14 studio recordings ranging in style from early music to classical to contemporary. He also provides multi-part learning tracks for choral groups that learn by ear, at his site Vocal Harmonies. Daniel is also an experienced photographer. You can view some of his work at Photos by Daniel
Pauline van der Roest (mezzo-soprano)
Pauline was born in The Netherlands before moving with her husband to Canada in 1998. She discovered her passion for singing while taking piano lessons with Diane Schmolka and continued training as a soprano with renowned Opera singer Maria Knapik. With a scholarship awarded by the Agnes Faris Foundation, she studied as a mezzo soprano with Carmela Altamura in New York. Since 2015 she works with voice pedagogue Jean Desmarais and Gary Dahl in Ottawa. She has performed in numerous concerts, initially as a chorister in Montreal's Notre Dame Cathedral and in NYC Carnegie Hall, and now for a number of years as an invited soloist in Canada, USA, and her native 'The Netherlands'. She has also organized, and sang over a dozen recitals with a range of national instrumental and voice artists, including a
Remembrance Day concert
at MacKay United Church in 2017. She sang the role of 'The Abbess" in Puccini's 'Suor Angelica' with SOPAC and has sung a number of others operatic roles. In September 2019 she had the honour to be the invited guest soloist at the '
75 year Liberation concert
', with MEW orchestra, in her hometown 'Helmond' in the south of the Netherlands. Pauline performed lieder by Franz Schubert and the 'Rückert Lieder' by Gustav Mahler in the concert series at MacKay United Church in Ottawa in January 2020.
Back to news overview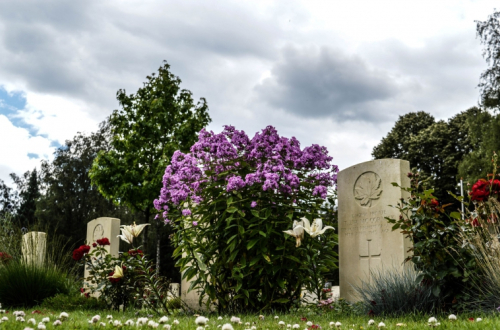 Upkeep and Maintenance of the cemetery
The Canadian Cemetery in Holten, where 1394 soldiers were laid to rest, is an impressive reminder of the Second World War. A place like this deserves dedicated care and ..
Read more..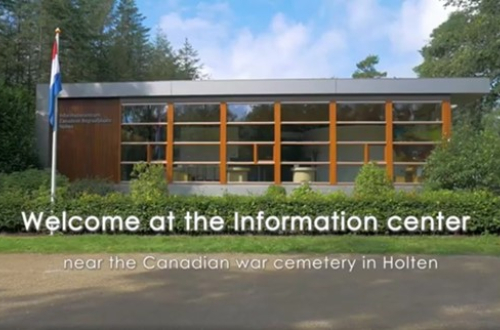 Promo video ICB
Watch our new promo video on YouTube: https://youtu.be/SfP890NhMXg..
Read more..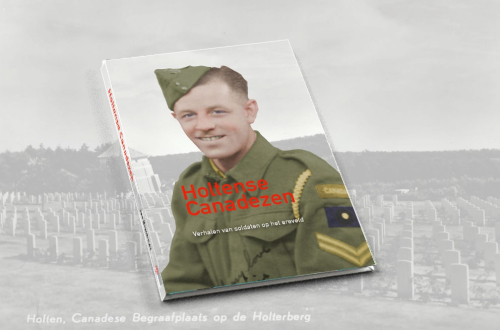 LIVE- Book presentation
On April 24 we will present "Holtense Canadezen". The book is about the Canadian cemetery in Holten, and about some of the 1394 soldiers who are buried here...
Read more..